By Newsday Staff
February 12, 2011 – newsday.co.tt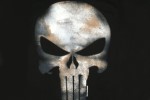 Villagers of Old Clarke Road in Penal reacted with full force when they heard the screams of a woman and children who were being brutally attacked at their home on Thursday afternoon.
The villagers' action led to one man eventually dying of chop wounds and his partner in crime seriously injured and in critical condition under police guard at the San Fernando Hospital.

The couple, Roger Hosein, 24, his wife, Nisha Alexander, 28, were seriously injured in the attack. Alexander was however treated at hospital and discharged while, Hosein remains warded in serious condition from wounds inflicted in a cutlass attack on the couple.
The dead attacker has been identified as Kenton Contara, 28, of Freeport and the other man is Marlon Seuraj, 26, of Princes Town who is now warded in hospital. A police report said Alexander opened her front door and the two men barged into the house. She was struck on the head and feet with a cutlass. They demanded money and jewelery and ordered Alexander and her children, Kevin, ten, and Kathleen, four, into the bathroom. They then went to a bedroom where Hosein was sleeping. He was chopped in the face, back, shoulder and mouth. They took cash and the keys to Hosein's motorcar which was parked in the yard.
Police said when the men locked Alexander and her children in the bathroom, they began to scream, and Alexander's father, Shamshad, 53, who lives next door, responded, as did several nearby villagers.
Villagers ran after the attackers and one resident chased after them with a car. According to the police both men were struck by the car and they fell on the road where they were beaten by the villagers. Contara managed to escape in nearby bushes. Seuraj was tied up by the villagers and placed in the tray of a van.
By this time Inspector Zamsheed Mohammed and other policemen arrived on the scene and in searching the area found Contara lying face down with a wound on his left leg.
A Fire Services ambulance took Hosein and Alexander to hospital, while police took Contara and Seuraj to the Princes Town district health facility where Contara was pronounced dead on arrival. Seuraj is under police guard in hospital.
Yesterday, Alexander's mother, Angela Ali, 48, said she heard her daughter screaming and called her husband, Shamshad, who in turn called on villagers for help.
"My daughter was bleeding and she was holding the two children and pointing at two men who were running away," Ali said. A villager, who would not give his name, said he chased after the men who were armed with cutlasses which they were swinging wildly and he assisted in tying up one of the men.
Yesterday the walls, floor and mattresses at the couple's home were smeared with blood from the attack.
Speaking to Newsday yesterday, his body covered in bandages Hosein said: "All I know is that I was sleeping and woke up with a man chopping me. He asked me 'Where the gold, where the gold?' I told him it is in a drawer, but he kept planassing me."
Police confirmed yesterday that they are questioning one of the villagers who is assisting them in enquiries.
http://www.newsday.co.tt/news/0,135637.html
***
Bandit killed
A man who chased after two suspected criminals, who moments earlier chopped and robbed his relatives on Thursday, running them over with his car, was in police custody last night. The 53-year-old man was detained by police, after one of the suspects, Keston Contrere, died at hospital.
Top cop sounds warning
Commissioner of Police, Dwayne Gibbs, yesterday cautioned citizens against using excessive force on persons caught committing a crime.