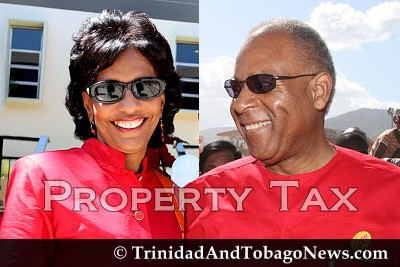 By Dana Seetahal
August 27, 2010 – trinidadexpress.com
It is now three months since the People's Partnership won the general election and, understandably, the focus has been on how it is performing and whether it is capable of keeping its election promises. My take is still that it is too early to make any real assessment as the Government is still settling in; six months might be a more reasonable time. Meanwhile, I believe this is a good time to look back and assess why the last Government lost power. There might be lessons there that could prove useful to not only the current Government but anyone in politics.

In 2007, the then Prime Minister exulted in what he obviously saw as a new bright slate of Ministers. There was his Minister of Finance, Karen Nunez-Tesheira; his Minister of several ministries, including Housing, Emily Gaynor Dick-Forde; his Minister of Foreign Affairs, Paula Gopie-Scoon; his Minister of Social Development, Dr Amery Browne; his Minister of Information, Neil Parsanlal, and others.
Among the established Ministers were Martin Joseph, Conrad Enill, Hazel Manning and Mustapha Abdul-Hamid. In late 2008, when it became clear the Government was still slow on the uptake, Mr Manning, the then Prime Minister, promised that in 2009—his new Ministers having wet their feet—the country would be seeing productivity like we had never seen before. We never did.
Full Article : trinidadexpress.com