May 26, 2010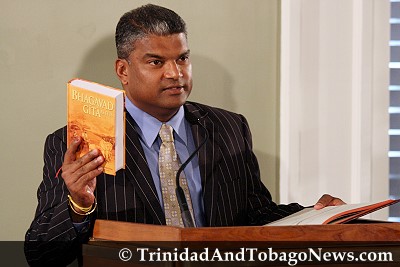 Anand Ramlogan is AG
San Fernando-based attorney Anand Ramolgan has been appointed Attorney General of T&T. Following the swearing-in of Kamla Persad-Bissessar as Prime Minister, Ramlogan, 37, was sworn in as a senator and made the new attorney general of the country.


Ramlogan: I will learn from others' mistakes
Incoming Attorney General Anand Ramlogan has said he will stand for justice, equality and fair play and would learn from his predecessors' mistakes.
Profile of Anand Ramlogan