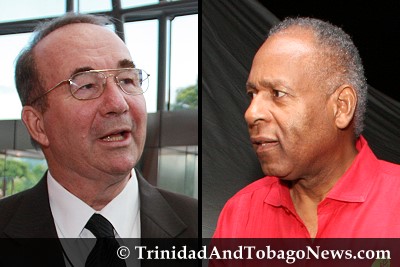 Newsday Editorial
Tuesday, May 4 2010
PRIME Minister Patrick Manning's remarks about letting the Udecott "chips fall where they may" strikes us as platitudinous at best and as a cynical cop-out at worst.
Yes, it is true that the Government held the Uff Commission of Inquiry into Udecott and then laid the full, uncut report, in Parliament, as said by Manning, but his remarks at the PNM rally on Sunday at Woodford Square really sidestepped several matters. Quite simply, Manning failed to explain his relationship with former Udecott head, Calder Hart.

While the Uff Report clearly criticises the actions of Calder Hart, the simple fact is that Hart did not appoint himself as head of Udecott (along with directing the TT Mortgage Finance Company, Home Mortgage Bank and National Insurance Board), but rather he sat with the full blessing of Manning. In fact, even after Diego Martin West MP Dr Keith Rowley complained about Udecott's non-accountability under himself as line Minister, Manning's response was simply to fire Rowley on the dubious grounds of "wajank" behaviour, rather than to rein in Udecott..
Manning must explain.
Full Article : newsday.co.tt