By Stephen Kangal
January 13, 2010
Trinidad and Tobago News Blog
www.trinidadandtobagonews.com/blog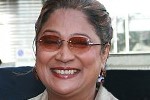 It must be made patently clear that the COP is predominantly, but not exclusively, a political derivative of the UNC resulting from the conflict of the contending forces of disintegration/one-manship that is in the DNA of the latter. Accordingly, since the inception of the COP at the Center of Excellence on 10 September 2006, there has not yet emerged or negotiated and/or developed a clear and defining boundary or demarcation line that separates the two political organizations. There is a huge zone of overlapping loyalties. Those lines of demarcation at the individual popular membership level can be considered to be more imaginary than real.

This absence of an exclusive fence in COP-UNC interface is the prescription of geography, ethnicity, laws of recency, indenture-ship and ideology. Editorial space does not permit a full analysis of these determining factors.
On the other hand, what distinguishes or that which configures and determines the nature, tenour and scope of the current informal membership relations between these two political parties that are struggling to define, sever the umbilical chord and delimit their own separate political/ideological identities is what has emerged as the frontier theory. This is a new concept in the progressive development of inter-party political behaviour in T&T. It has in fact given sustenance to a new political genre of "dual citizenship" that first manifested itself and produced the uncertainties, highly migratory patterns and unpredictability of the results of the 2007 elections.
This frontier concept or overlapping zone of interaction/common "passport" is the antithesis of the boundary concept that Kelvin Ramnath tried to establish by his foolish request for the COP membership list. Trafficking in COP-UNC electoral politics has been conducted along this common market-place/frontier of confluence since 2007. It is here that the two tectonic plates are colliding/embracing and producing unconventional seismic aberrations and challenges that must be rationalized and given credence.
The frontier theory has now become even more clearly established, visible, openly acknowledged on platforms and operational in the build-up to the January 24 internal elections of the UNC. The COP "dual nationalities" hold the balance of power in these elections. A large cadre of these "dual nationalities" believes that Kamla Persad-Bissessar represents the best hope for the achievement of a viable and sustainable PNM-defeating and good-governance-delivering accommodation with the COP. The lines of demarcation have become even more blurred and the density of the frontier more populated.
Trinidad and Tobago News Blog's URL for this article:
www.trinidadandtobagonews.com/blog/?p=2243