Trinidad and Tobago News Blog
www.trinidadandtobagonews.com/blog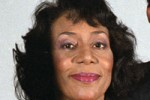 The Funeral Service for Mrs Patricia Robinson, wife of The Honourable Arthur N.R. Robinson, former President of the Republic, will take place on Thursday September 17th at the Church of The Assumption, Long Circular Road, Maraval, at 2.30 pm.
The family has requested that no flowers be taken to the church, and has indicated that donations may be made to the Alzheimer's Association and Kids In Need of Direction (KIND).

Interment will take place in Tobago at a later date to be announced.
Trinidad and Tobago News Blog's URL for this post:
www.trinidadandtobagonews.com/blog/?p=1599