By Andre Bagoo
May 26, 2009 – newsday.co.tt
Trinidad and Tobago News Blog
www.trinidadandtobagonews.com/blog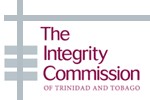 WITH NO Integrity Commission in place, complaints made against several Government ministers cannot go forward, officials of the Integrity Commission have advised. Among the matters are complaints brought in relation to: Prime Minister Patrick Manning; Health Minister Jerry Narace; Finance Minister Karen Nunez-Teshiera and Works and Transport Minister Colm Imbert.
And with amendments to the Integrity in Public Life Act still in the Senate, the possibility of some of the complaints having to be done again and under the more stringent conditions outlined in the proposed amendments has been raised.

Narace is the subject of an investigation by the commission in relation to allegations that he has used his Cabinet post in order to siphon State contracts to his family-owned Reinsurance Company of Trinidad and Tobago (Trinre). On December 3, the commission informed Caroni East MP Dr Tim Gopeesingh that an investigation had begun after Gopeesingh raised the allegations in Parliament.
Gopeesingh has also alleged that Manning should be investigated over whether or not he failed to report an allegation of bribery to the police in relation to the Estate Management Business Development Company (EMBDC).
By letter dated April 6, 2009, Integrity Commission Registrar Martin Farrell advised Gopeesingh that his allegations would "be brought to the attention of the Integrity Commission once appointed."
Siparia MP Kamla Persad-Bissessar has also complained to the Commission in relation to the issue of conflict of interest raised by Finance Minister Karen Nunez-Tesheira's shares and interests in subsidiaries of the CL Financial Group.
A complaint brought in relation to queries over whether Works and Transport Minister Colm Imbert had filed all his assets to the commission, brought by contractor Emile Elias, is also before the body.
Under the Integrity in Public Life (Amendment) Bill 2009 these latter three complaints would have to be re-filed by the complainants under tighter regulations.
Clause 12 of the proposed law notes that, "all complaints…in respect of which an investigation has not commenced, shall be resubmitted." If the complainants fail to do so within six months, the complaints will be rejected.
http://www.newsday.co.tt/politics/0,100843.html
Trinidad and Tobago News Blog's URL for this article:
www.trinidadandtobagonews.com/blog/?p=1201