By Raffique Shah
November 20, 2019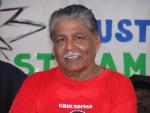 Sometime between three and four o'clock on the afternoon of the general election of 2015,(September 7), my daughter Leila shouted from her room, "They have extended voting hours beyond 6pm!" "What?" I asked, "Who extended it? I am watching the television, and there is no such news." "Kamla (Persad Bissessar)," she replied. "I just got an email from her."

Readers might recall it was a rainy day, though not severe enough to hinder electors from going to the polling stations, especially when the incumbent United National Congress and the opposition People's National Movement had deployed motor vehicles to transport voters from their homes to the stations and back—the only day on which plebs enjoy such service. Still, I didn't think the showers were severe enough to prevent electors from exercising their franchise, at least not where I live in Claxton Bay. Moreover, the two main television stations that monitored the election across the country reported inclement weather in most places, but no flooding.
I knew, too, that even as the incumbent Prime Minister, Kamla had no authority to extend the polling hours: such powers reside solely with the Elections and Boundaries Commission. So I shrugged off the information my daughter had received as bogus, not coming from the PM, who, in any event, will have been preoccupied with how well her party's polling day machinery was performing.
Before 5 pm, however, an official release from the EBC confirmed the extension by one hour, I believe -which remained a contentious issue in the aftermath of the PNM winning the election. In fact, the UNC challenged the results in several marginal constituencies that did not favour them, but lost in the courts. One argument the party's attorneys advanced was that the UNC was not aware of the extension until very late that day, so it could not mobilise its supporters. I could have asked at the time how that could be when Kamla's email to my daughter, and presumably to tens of thousands of other electors, was the earliest alert to the extension?
But I stayed out of the politicians' "kangkatang". The reason I'm raising it now has to do with the publication of Christopher Wylie's exposé of Cambridge Analytica's (CA) intervention in data mining and manipulation in Trinidad and Tobago in the run-up to the 2015 general election, allegedly with the complicity of the UNC, which was then in power. Wylie's allegations have been stoutly denied by the party and by the individuals named in the book (which I have not read). If they are telling the truth and Wylie is living up to the second syllable in his surname, and since the book is likely to be an international bestseller, then it seems to me that the author and publishers can be sued for libel by the persons he named as having collaborated with CA to the tune of tens of millions of US dollars.
I think, though, they will hardly pursue such course, using the cost of such legal action as justification for ignoring the allegations hurled at them. You see, to do the kind of data mining Wylie claimed CA did will have meant either hacking, or being allowed entry into the vast computerised databases of government agencies such as TSTT, WASA and T&TEC. Therein are contained vital information on most adult citizens of the republic. Combining this wealth of sensitive personal information with people's preferences and general habits on the Internet, tech-wizards like those at CA believe they can almost literally manipulate their victims' behavior or influence the way they vote in elections.
There is no proof that tech-savvy firms that boast of their successes in influencing people's voting patterns or, for that matter, consumers' spending habits, have much merit. And if it turns out that the UNC did use CA's services in a desperate bid to win the 2015 general election, then proof of the company's failure is there for all to see. In any event, for some time now, political parties in T&T have used the services of technology companies mostly to assess the mood of the electorate at different points in time, as do media houses for projecting the outcome of elections.
Nigel Henry's Solutions by Simulation, which has conducted surveys for the Express, is one of the more notable and successful companies. I need add that he gathers data for his surveys via telephone interviews.
What could render any UNC-CA relationship suspect, or possibly illegal, is if the party used its control of government to make available to CA, classified databases of any of the state agencies I mentioned above. I know that they somehow acquired the email addresses of registered electors and solicited their support. In my daughter's case, she began receiving emails from Kamla several weeks before the 2015 election. She was taken aback by this invasion of privacy that ended as mysteriously as it had started once the election was over. We later discovered that thousands of Internet users were similarly swamped with propaganda emails from the UNC during that campaign.
As someone who has used the Internet almost from as far back as when it first came to T&T (remember the painful "dial-up" service that took forever to log on?), I have long learnt that from the moment I enter cyberspace, my activities are being monitored by persons or organisations that have an interest in what I do online. Internet security is as porous as a sieve-less strainer. Luckily for me, my life is an open book, so I have no fear for those who may choose to invade my privacy.
The Wylie exposé is of interest to the government and people of T&T only if CA was illegally furnished with highly classified, sensitive databases that it used in a failed bid to influence voters in the 2015 general election.
Otherwise, to waste time and money investigating its intrusion in our affairs will be tantamount to chasing a crooked shadow, an expensive exercise in futility.