By Stephen Kangal
April 23, 2019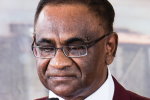 The comments of Sat Maharaj on poor productivity practices that stultify and retard the economic development of Tobago including its current justification for exercising greater autonomy were substantially no different from those uttered by Dr Rita Pemberton, THA Chief Secretary Kelvin Charles and Tobago East MP the Hon Ayana Webster- Roy. In fact Mr Maharaj in his well-known, call a spade a spade modus operandi was using language derived directly from the work ethic statements issued by these Tobagonian speakers recently.

Why therefore was there such a deliberate dishonest attempt by political persons in T&T to discredit the messenger and ignore his message to Tobagonians even though these above-mentioned Tobagonians made the identical stinging criticisms?
Was race, location or the imminent silly season the reason for the manufactured outrage so as to create divisions for electoral objectives?
Mr Maharaj's unvarnished and brutally frank but accurate comments were directed at those who were outside of the sixty per cent employed by the THA and not all Tobagonians. He derived his term "lazy" from Ayana Webster's Roy statement that"…young hard-back, able bodied men come to my office seeking morning wuk…" as well as the findings made public by Dr Pemberton in her recent lecture.
Hear Dr Rita Pemberton speak of the work ethic in THA work- force that Sat quoted almost verbatim:
"Employed to work at 8 to 4, many turn up at 9 or 9.30 (am). When they come in, they still have to go for breakfast, then they go for lunch. They take an hour, go in the mall and do all kinds of things, then leave early to pick up their children and they get paid for the entire day."
I have come to the conclusion after God placed me here for almost eight decades that people like Sat have to be twice right whereas others have to be merely half-right to be considered right. This is the underlying and underpinning system of political injustice that prevails in T&T.
Sat et al are frequent victims of this perverted and prejudiced modus dicidendi fostered and promoted by the politically partisan local media.
Introduce the Tobago factor in the Judiciary, Foreign Ministry and in Parliament and you create an untouchable nightmare today. Tobago gets what it wants according to the late Patrick Augustus Manning especially when a Mason Hall kid is calling the shots.
Rewind to the campaign for THA Elections of 2013. Hilton Sandy issued his now infamous Calcutta Ship statement threatening imaginary invasion by the Indians of Trinidad that resonated with all Tobago resulting in an all-PNM THA.
Not a word of condemnation came from then Leader of the Opposition, Dr Keith Rowley but he praised and commended Hilton Sandy who was elected to the THA without any Police investigations relating to a potential charge of sedition.
But today Sat's Media House CBS is raided by a Police Service that is aligned to the PNM when that Service ought to be reflective of our diversity. He is facing a charge of sedition for telling the brutal truth.
Sat ought to have known that he was right. But he did not reach the threshold of being twice right that is the norm in T&T today for those occupying space South of the Caroni River to be considered right.