By Raffique Shah
April 12, 2019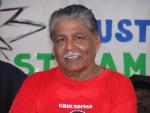 When the pupils and staff of Presentation College, Chaguanas, return to classes in two weeks, their prime focus will be on major examinations at the end of the academic year—promotions exams for those in the junior and intermediate forms, and CSEC and CAPE for those who are transitioning to the upper reaches of secondary level education and those who will enter universities.

There will be little or no time or thought spared for reflecting on the history of this now-prestigious institution, its humble beginnings, its predecessor colleges, its 60th anniversary as one of the premier secondary schools in Trinidad and Tobago. It's a pity that history is no longer a subject that is important, a discipline to help us appreciate where we have come from, how the communities we live in and the schools we attend have developed through the years.
I write here as one of the pioneering students who filed into the brand new Presentation College on the first day of what used to be called the "second term" (the academic year ran from January to December) after the Easter vacation in 1959. I was 13 years old, a student in Form 2A, bristling with excitement, savouring the newness-the lingering scent of paint, the new corridors and classrooms and desks and toilets, peeking into the new administrative block with offices for the new principal (Brother Livinus Kelly) and "Ma'am" (Mrs Roach), his secretary, the new staff room, the triangle, the manicured lawns, the expansive sports fields.
It was an almost intoxicating feeling every boy who entered the school that day must have experienced.
To understand why we were overcome with appreciation of our new surroundings, one needs to get a sense of where we had come from. The old College of St Phillips and St James from which we had been relocated comprised a warren of wooden-cum-concrete structures that seemed to have been on the Roman Catholic church compound forever. Flooring boards were shaky or rotting, desks were damaged-there may have been pit latrines, I can't remember.
As the best performing boys' college in all of Central Trinidad, the demand for space to house more pupils was so acute, the Catholic Board erected two large sheds in the yard, with crude concrete floors and roofs covered with carat leaves. There were no walls. Particle-board screens served as dividers of the four or more classes housed in those sheds.
The discomforts I described above did not, however, detract from the academic standards of the school. Led by the towering Canon Max Murphy, a "red" Afro-American Catholic cleric, who was the school's manager, and the ageing, ailing principal, a Scotsman named John Burns, the stretched-to-the-seams staff worked beyond the call of duty, and certainly beyond their paltry pay-cheques, to deliver quality education.
With the bulk of its students coming from poor families, mainly Indians from the catchment areas that formed the sugar-cane-villages of Central Trinidad, CSPSJ (and its predecessor, Pamphilian High) delivered quality education to grateful students for whom education was their only passport to better lives. There were many bright-as-bulbs students who excelled in spite of the rudimentary, some might even say primitive conditions, the boys boxed above their weight—against students of the hallowed halls of QRC, CIC, Fatima, Naparima and the newer sister-school, Presentation, San Fernando—and delivered knockout punches occasionally, but always good scores in the Cambridge School Certificate examinations.
Maybe the respected Reginald Dumas, an alumnus of Pamphilian, might want to write about some of the high-achieving alumni other than himself who emerged from those humble edifices.
Other disadvantages CSPSJ students suffered that were rectified by the new Presentation were the opportunity to pursue science subjects, since it was equipped with new laboratories, and the option to pursue Sixth Form studies. Before 1959, our brightest boys ended up in the elite colleges to seek matriculation standards which were prerequisites to entering universities.
I was among the lucky pupils who, having helped raise funds to build the new college ("Miss Dolly, buy a brick for ten cents nah!" as I pestered my neighbours and family friends with "punch cards"), got to enjoy the spanking new school.
As happy as we were when we first sat at our new desks in new classrooms 60 years ago, we knew, and the staff never let us forget it, that the impressive buildings and modern facilities did not, by themselves, translate into a high performance institution. It took a combination of good leadership (Bro Kelly was a gentle general, Bro Matthew a reserved disciplinarian), dedicated staff and hard-working pupils to join together to surpass the achievements of CSPSJ.
For me to identify some of the outstanding staff members of that era who established "Pres" as one of the elite secondary schools in the country will necessarily mean doing a disservice to many more whose names I have forgotten, or under whose tutelage the college advanced and later prospered.
To even attempt to name some of the brightest pupils who entered the new school when it was opened, will be an even riskier affair. In my form alone—2A that became 3A, then 4A Special and 5A Special (some boys who wanted to pursue science subjects had branched off from Form 3 to the class that offered those subjects) there were scholars you didn't dare challenge. Ahead of us were some wizards, and behind us the younger boys were itching to make our achievements look ordinary.
The unique thing about Pres Chaguanas back then was the bulk of its students came from ordinary to less-than-ordinary to near-destitute homes. Our parents could barely afford the textbooks we required, far less other books that could broaden our knowledge base. And unlike our counterparts in Port of Spain and San Fernando who had well-stocked libraries they could easily access, in Chaguanas we relied on a mobile library that visited fortnightly I think.
From a college that exhibition winners once avoided, travelling instead to the cities to enter the elite schools, to a first choice school that has reversed that equation and bagged fourteen Gold Medals and won hundreds of scholarships, you have come a long way, Pres baby.