By Stephen Kangal
August 09, 2018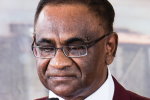 The image of traffic jams approaching the port of Dover conjures up chilling and growing fears for the unquantifiable consequences of a no-deal Brexit cliff-edge, doomsday scenario from the UK's withdrawal from the single market, European Court, functional co-operation and the customs union of the EU. The panic button (clock is ticking) is being increasingly pressed on both sides with eight months left to reach agreement on the crucial Withdrawal Bill by 30 March 2019.

Europe needs the UK market (second largest) as much as the UK needs the EU 27.
Border checks, log-jammed ports, marooned trucks, food, drugs and other essential supplies derived from EU countries could be drying up from new bureaucratic delays.
'…Britain will start shutting up shop by 2019. Tens of thousands of EU citizens will leave, manufacturers will make show-stopping announcements about the closure of businesses, and the pound will tumble…' (Jonathan Lis: UK Guardian)
UK banks, insurers and brokers could lose 48 million insurance contracts and £26 trillion worth of derivatives.
That is the tip of the iceberg-part of the price that the UK will pay including the £40bn divorce bill settlement in its quest to regain control of its borders, its laws and its money (sovereignty regained) and rule Britannia restored.
British farmers will also lose £3bn in subsidies from quitting the Common Agricultural Policy.
It is safe to say that the UK will be disastrously dislocated and brought to a screeching halt on land (traffic jams at ports), the sea (fisheries), the seabed and subsoil (hydrocarbons), on the super-jacent air-space (Aviation) and even in outer space (Galileo Satellites). It will return to trading under WTO rules and seek trade agreements world wide but this is time- consuming and long term and cannot mitigate the threatening disaster.
The scenario resembles boarding up for a category 5 Caribbean hurricane in Dominica.
While this doomsday scenario is creating increasing stress and panic within the population, the business community and aviation sector, Westminster is grid-locked and in a stalemate with civil war breaking out in both the Tories and Labour. The hard Brexiteers continue flexing their hung- Parliament muscles fuelling fears of a General Election, second referendum, a government of national unity, removal of PM Theresa May and potential civil unrest according to the UK Amazon chief Gurr.
Brussels is bent on punishing the UK for its withdrawal with a no deal being fomented by the insularity of Michel Barnier, chief EU negotiator. He wants a Eurocratic/legalistic/Canada-style agreement while Britain is also pushing for a bespoke/geo-political/diplomatic solution to the impasse.
The new right wing populist government of Italy has openly supported urgent conclusion of a post-Brexit trade deal with Britain. Others must follow to keep the European Western Alliance in tact.
Every conceivable aspect of British life stands to be affected including the critical food supply with 80% of UK's imports originating in the EU. Stock piling of food is being ruled out by the industry lobby especially fruits and vegetables that have a short shelf and transportation life. Ramping up of domestic production/building of new warehouses is not possible within the time frame due to the decrease of agricultural workers from the EU.
Air transportation to and from the EU will be temporarily frozen. The immigration status of EU migrants (3M) in the UK and UK migrants(1.5m) in the EU will be in limbo. Heathrow, Stansted and Gatwick will collapse with checks. If a seamless friction- less border with Ireland is not agreed chaos will reign and the Good Friday peace agreement in Northern Ireland will cause friction.
In this unfolding Armageddon scenario the Conservatives could be wiped out from the political landscape and give way to an ultra-right pro-European new party emerging from its ashes aligning with those in Italy, Hungary, Austria and Bavaria.
From Cameron to May the Conservatives have been bungling relations with the EU.
The traditional two-party Westminster will melt down because the British electorate will lose faith in their transacting the bread and butter politics of Westminster.
Britain could see the return of food rationing cards and frenetic destabilising preparations similar to the Second World War. In my view were a Second Referendum were to be held later in 2018, the 2016 Vote Leave will be overturned by a huge annoyed and over-stressed majority symbolised by the 100,000 that supported the June anti- Brexit London march shown above.
More than 70 notices are being dispatched to industry and other stake-holders including the need to secure and stock-pile vital medicines and medical equipment including insulin from EU suppliers. The storage infrastructure is not just there however.
Both Astra Zeneca and French Sanofli have begun to stockpile drugs in the UK and vital supplies to T&T may be reduced.
An acrimonious UK exit from the EU will be disruptive on both sides of the Channel causing damage to security, defence cooperation and functional co-operation with irreparable consequences.
Brexit has now mushroomed and grown into a growing multilateral concern and not exclusively a bilateral UK-EU issue because the future of Europe is at stake.
As the UK house is now on fire, T&T must wet its own for survival reasons.