By Raffique Shah
September 27, 2017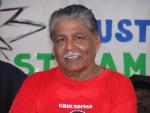 I continue to focus on issues pertinent to the economy, to chastise the Keith Rowley-led administration for using the slump in the energy sector, hence plummeting government revenues, to moan and complain and blame for their inactivity, rather than being bold and innovative, grabbing opportunities that require little by way of capital investments, but which might yield rich returns.

Last week, I lamented the neglect of the maritime services sector for which we are generously endowed, but which both government and the private sector have failed to exploit.
This week, I ask readers to try to think of initiatives government, any government, has taken to reduce the nationwide traffic jams that cripple productivity, costing us millions of dollars daily in lost man-hours. Instead of being on their jobs producing, tens of thousands of people are stuck in traffic stewing. Upgrading some highways—six lanes on Beetham, Butler and part of Churchill-Roosevelt—has hardly helped.
The extension of the Hochoy Highway to Point Fortin, as beneficial as it will be to motorists going to or coming from the south-western peninsula, will result in those heading to Port of Spain hitting the jam earlier, which is little comfort. We know what the core problems are: the absence of an efficient public transportation system, and the consequential overabundance of motor vehicles on the roads. These have never been systematically addressed.
The incumbent Government sees the solution in a prohibitively costly rapid rail network that it does not even talk about now, since it's a fiscal impossibility in the current and near-future economic climate. The previous Government opened up the Priority Bus Route to almost all vehicles, which resulted in another "jam session".
None of them has been bold enough to say, look, if we spend a few hundred million dollars over, say, five years, to upgrade the bus service, and assign one lane each direction to buses and large maxis only during peak hours between Chaguanas and the PBR, we'll make a significant impact on commuting time in that high-density route. And if we eliminate most of the minor traffic-lights' intersections on the PBR by dispensing with them, or by erecting pre-fabricated, light vehicles overpasses, then the buses would breeze through from Arima to Port of Spain. Such initiatives would significantly improve commuting in the highest density quadrant in the country, stretching virtually from Sangre Grande in the East to POS in the West, and Chaguanas in Central.
Of course, to woo commuters away from their private vehicles, the buses will need to run frequently during peak hours, and be on schedule. Facilities at boarding and exit "stops" must be comfortable and safe, protecting passengers from the elements and from criminals. Given the mentality of some among us, such facilities must also be vandal-proof! And feeder services from communities that will use the mainline buses must be adequate and efficient.
All of the above, or modifications thereof based on expert advice from our highly qualified transportation engineers, can be implemented in short order, at a comparatively modest cost. If we add staggered working hours where practical, and more employees working from their homes in this age of high speed information and communication technologies, we are talking about enormous savings on fuels, reduction in pollution, and a healthier, more focussed workforce that will increase productivity almost magically.
Government just needs to be daring, to try something (or things) radically different!
So all these exotic thoughts running through my mind, then boom! I get this email:
"Raf,
"We are in serious problems. Have you seen and read the kind of race-laced vitriol that is being spewed by one particular race since the PM opened the 'borders' for Dominicans?
"Now both sides of the racial divide are engaged in the cross-talk, but one divide is only seeing it one way – forget about the calamity and the call by the PM for 'friends and families' here to assist the Dominicans.
"One writer said she has visited the 'DR' (the woman surely figured it was the Dominican Republic), their poor is poorer than our poor…HDC houses lined up…another man ..'he want to create another 'Lavantil']…
"I dare to say it is a minority that is behind this racial ruckus, but I am seeing danger…"
The writer is a 50-something Indo-Trini school teacher, and his plaintive cry touched a raw nerve in my body. I am not a social media person, but via the few blogs I scan, I am aware of the racist responses to what was clearly a humanitarian initiative by the PM to the devastation hurricanes unleashed on many of our Caribbean brethren.
That some people's sick minds could read into acts of human kindness the padding of electoral lists, tells me such depraved minds are not merely sick, they are diseased. That others are defending them under cover of freedom of expression, suggests ignorance of extreme proportions.
The saving factor is the mass of nationals, across the race and class spectrums, who are giving generously to the victims. We have not lost our humanity.