By Marlene Augustine
August 07, 2017 – newsday.co.tt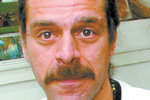 OWNER of Mode Alive Gary Aboud says success is not a crime.
Aboud was commenting on statements made by Oilfield Workers Trade Union (OWTU) President- General Ancel Roget during the union march on Friday last, in which Roget called on citizens to boycott Syrian-run businesses.

Speaking on the success of his business' renovation sale, Aboud said, "The sale is going great. I am seeing a large turn out and I didn't expect to see so many people. Ancil Roget would not be happy to know that the sale is going good.
The country has serious issues that Roget and the unions should be looking at, and success is not a crime the last time we checked." He said the statement made by Roget seem to be a very complicated comparative analysis, and asked how does one measure happiness, by the amount of money in ones pocket? "Is there some spiritual equation about the values of a person soul? I don't know what Roget is so upset if one person makes a stupid statement, he wants to condemn an entire group of people.
"Ancil Roget is showing hate and hate is blinding him from larger national issues that we need to work with each other on." Aboud said the unions should try and work with everyone to help fight corruption in the country.
He said the Petrotrin corruption was overwhelming and Roget should be calling on the people to boycott Petrotrin."He should be working with us and trying to find out why there is so much corruption in property rental. Why goods and services supplied to the government are at higher prices than the private sector. "Why there is so much corruption with NGC and the sale of gas? Roget should be looking and studying about whether Petrotrin is worth saving." He continued, "The amount of money the country spends in subsidising Petrotrin, every poor man could have a house in TT. Billions per year in subsidies.
Petrotrin is the PNM Caroni.
When every country in the world is making money with sugar, our own people are thieving it out. Imagine the OWTU sits on the board of Petrotrin but they want to claim innocence that they don't know. Every single document is available to the board of directors, but yet they want to criminalise people like me who working for 12 hours a day for the past 30 years. Aboud said Roget called on the country to boycott Syrian-run businesses but refused to call on the country to boycott Petrotrin.
I have not robbed anyone and the OWTU has a lot to answer to the country rather than they throw stones. They should be very sensitive about what they throw.