By Dr Selwyn R. Cudjoe
September 11, 2023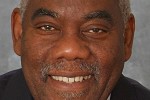 Two weeks ago I was invited to be a panel member of a conference, "The March on Washington: Its Legacy and Impact in the Americas", that was organised by the US Permanent Mission to the Organisation of American States (OAS) in commemoration of the 60th anniversary of the March on Washington at which Martin Luther King Jnr delivered his famous "I Have a Dream" speech.

Providentially, the March took place on August 28, 1963, the day after WEB Du Bois, a phenomenal Ameri­can scholar, passed away. I declined the invitation because it arrived late. I needed more time to prepare for this important conference.
The US Black Power Movement had a greater impact on Trinidad and Tobago's confrontation with the white power structure than the March on Washington. The rhetoric of Kwame Ture (Stokely Carmichael) and Malcolm X's defiant slogan, "By any means necessary", did more to shape our political consciousness than King's words. Although much preparatory work (such as the Civil Rights Movement and the anti-colonial struggle) laid the groundwork for King's speech, the fiery rhetoric of Malcolm X and Ture better captured the urgency of the oppression that was taking place in the belly of Caribbean society.
Carmichael, of Trinidadian birth, and Malcolm of Grenadian heritage, did not support the March because it was too inclusive. Malcolm felt it should be "a black-only show of strength" and called it "the Farce on Washington". Reflecting on the March, he wrote, "Not long ago, the black man in America was fed a dose of another form of the weakening, lulling and deluding effects of so-called 'integration'" (The Autobiography of Malcolm X).
One of the most memorable sentiments of King's speech was his belief that one should be judged by one's character rather than by the colour of one's skin. He declared: "I have a dream that my four little children will one day live in a nation where they will not be judged by the colour of their skin but by the content of their character."
Clarence Jones noted that the March and King's speech "paved the way for a chapter of American history that helped shape the nation [USA] as we know it today" (Behind the Dream).
King's sentiments exist in our historical experience. Philip Douglin, a Barbadian pastor of St Clement's Church in St Madeleine, uttered simi­lar sentiments at St Paul's Church in San Fernando on September 4, 1889, when Anglican congregants met to decide on a suitable memorial for Bishop Richard Rawle, the first bishop of Trinidad. (He died on May 10, 1889.)
Douglin recalled that Rawle looked at the black children surrounding him and said: "To the generality of persons, those black children were simply black children, to become black men and women. But philosopher as Bishop Rawle was, he stooped and picked up specimens haphazardly and tried them." He asked, "What has colour to do with character? A black horse is not the less a good horse because it is black." (San Fernando Gazette, September 7, 1889).
Bishop Rawle "laboured to open minds, to mould ideas, and to enter into the inmost souls of the blacks… [He] opened to us all the treasures of wisdom and of knowledge. He taught us [Trinidadians] that 'God made one every nation of men for to dwell on all the face of the earth' and that 'the colour of a man's skin has no more to do with his character or his intellect than the colour of his hair, or the colour of his eyes'". Douglin adopted that philosophy as his own.
Similar sentiments can be found in Bob Marley's hit song, "War", inspired by Emperor Haile Selassie's speech delivered at the UN General Assembly on October 4, 1963. Marley intoned, "Until the philosophy which holds one race superior and another; /inferior is finally and permanently discredited and abandoned/ everywhere is war; / And until the colour of a man's skin is of no more significance than the colour of his eyes / I have to say war." These convictions were seated in the breast of black people for a long time.
On Emancipation Day T&T welcomed the Asantehene, Otumfuo Osei Tutu II, to participate in our cele­bration of the abolition of chattel slavery. He saluted post-emancipation heroes such as Marcus Garvey, Du Bois, King and George Padmore, and acknowledged that their "intellectual and philo­sophical ideas fanned the flames of Pan Africanism and inspired leaders like Kwame Nkrumah, Jomo Kenyatta and Nelson Mandela to pursue the political emancipation of the continent of Africa and the yoke of colonialism".
He didn't tell us that the Akan-speaking peoples of what is now Ghana "took a leading part in raiding slaves; and there arose in the 18th century the powerful slave-trading state of Ashante, which terrorised the weaker peoples of the area" (Walter Rodney, West Africa and the Atlantic Slave-Trade).
Frederick Alexander Durham, a Trinidadian scholar, wrote that King Osei Tutu "was the real founder of the great Ashantee Empire; the countries lying on the east and west of his kingdom yielding to his powerful arms" (The Lone-Star of Liberia). Dr Kwadwo Osei-Nyame, an Oxford University-trained scholar, tells me things were more complex than either Rodney or Durham presented them. However, I will return to those complications next week.
Durham warned, "No person can be properly termed educated who knows little or nothing of the history of his own race and of his own country."
Good journalists and scholars must face the truths of our past, which is why it's so good to be back discoursing with my readers, hence the playful pun of today's title, "Coming Black On Board". Here's to a happy sailing.