By Raffique Shah
June 11, 2023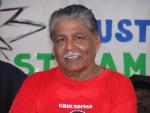 I never thought the day would come when I would find it necessary to write a column like this—coming down like the proverbial tonne of bricks on a financial institution that thousands of patriots like me breathed life into well before it was born, and certainly before the people who currently occupy its management chairs were even ideas, far less born.
But after my experiences over the past few weeks, and listening to other customers complain, I felt compelled to raise the issues in the public forum.

For those who know little or nothing about the history of First Citizens Bank, there was a time not very long ago, maybe fifty, sixty years, when every bank, insurance company, stockbroker, mortgage company, etc, was foreign—owned and staffed at management levels by Whites and off-Whites. Worse, even after the Black Power Revolution of 1970 exposed racism at banks in particular in their hiring practices, they persisted by diluting their white content with fairer complexioned workers. The dark skinned nationals who managed to attain senior positions could consider themselves lucky— or maybe not, if stories we hear about their working conditions are true.
Out of the ruins of several local banks that had crashed by the early 1990s the resurrection came in the form of FCB that government intended to be fully local. While banking is based largely on confidence, FCB benefitted from a new national consciousness that harnessed the pride that was necessary to broaden the customer base of the bank. It took patriots like your humble scribe who had modest savings but much confidence in the future of the institution to conduct banking safely. Such was my confidence in our people being able to handle anything, from a bank to complex petrochemical plants, l encouraged all adults in my family as well as friends, to bank with FCB.
It went well—from my perspective anyway. There were exceptions to the rules, of course. Banks love to lend, but I do not like to borrow. So their loan packages did not interest me. And when I did borrow to complete my house, it was a small sum that I repaid in short order.
Where FCB impressed me most was in their customer service where some representatives did everything they could to help. When I travelled much and foreign exchange was hard to come by, my junior manager found enough to meet my needs. Even some senior managers engaged me in easy conversations. They were, as that 'other' advertisement says, 'people…yuh know what ah mean.'
Their online banking service relating to transfers within the bank and to other institutions is superb and a most convenient addition. I have not had cause physically, to enter any utility provider's offices for well over a decade ever since FCB started its online banking. That is such a relief that only people who have to queue up for hours, can appreciate.
However, in their quest to become technologically advanced and keep up with global technological trends, they seem to be flirting perilously close to the stone-age with their treatment of their customers, especially the elderly and the infirm. Currently they are revising the issuance of their debit card. They have caused me and thousands more to face physical torture and risk incontinence embarrassment coupled with the imminent dangers of standing and falling: as I type this, my daughter is standing in line being beaten by the elements outside the bank and has been for the last hour, just to have her card replaced.
We had made earlier approaches to staff ranging from my daughter's friend who would eventually put us on to the manager of my home branch, Pt. Lisas: she was absolutely useless and lacked compassion even going so far as to offer an alternative which, while a plausible option, at the time it wasn't viable because of my Parkinson's situation which I went through great pains to explain to her. Leila would later tell me there was an exodus of the elderly who were made to stand in broiling heat outside the bank today. They could not take it.
I know that security is a concern of any business in today's crime riddled world and the bank must make every effort to try to keep dangerous criminals from entering into sensitive areas of its operations. However, said manager did less than nothing, as we attempted to secure a smooth and swift visit— again because of my condition— so I can have access to my account that I may purchase critical medication necessary for both my wife and me. To date, I have not have my card issued and more than that, they have cancelled my old card which Leila discovered while attempting to purchase my asthma medication.
This crop of managers in one blow have undone all that their predecessors did to retain valuable customers. Shame on you FCB!
More on this later…