Update: 4:13 p.m.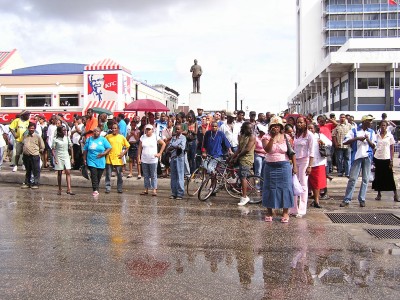 Onlookers on the Cipriani Roundabout at the bottom of Frederick street
At this time there is no rush or panic in Port of Spain. People are making their way home as businesses in Port of Spain closed. The police cordoned off the area in Port of Spain where the explosion occurred to do their investigations.
Fourteen persons were injured in the explosion, at least two with serious injuries.