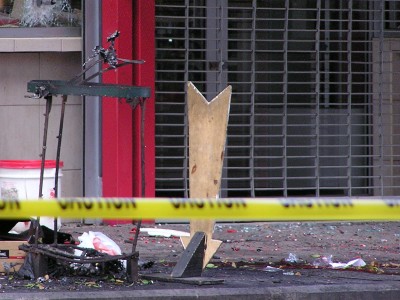 Destroyed Bin at the scene of the Explosion
Radio news reports indicate that police are recommending that businesses send their staff home. There are more reports that the explosion seemed to come from a dustbin on Frederick Street. The explosion was heard in the Parliament building and the scheduled sitting was dismissed.
Ministers Keith Rowley and Colm Imbert were observed leaving the Parliament building but declined comment.