Extracts from the Express
He could promise to leave politics as much as he wants but he should give a proper account of himself or be charged for corruption and money laundering.
Carlos John is under police investigation for a $500,000 cheque he recieved from UNC financier Ishwar Galbaransingh. It was also reported that John, in the late 1990s, transferred £20,000 to a UK account held by Oma Panday, wife of UNC leader Basdeo Panday. Apparently Panday was selling ministerial positions.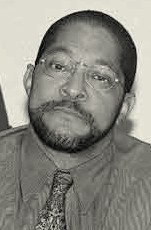 John said the time had come for him to respect the views of his family.
"I love the politics but I love my family more," he declared.
John made the disclosure at the UNC strategy meeting yesterday at Rienzi Complex, Couva. John said when he entered politics he did not bargain for "this level of harassment", referring to a police visit to his home recently as part of an investigation into a $500,000 cheque he received from Ish Galbaransingh who is before the courts on corruption charges over the 1.6 billion dollar Piarco Airport contract.
Carlos said the police visit-though polite-had made life very uncomfortable for him at a recent family meeting.
But he reiterated that he was not quitting as a MP or member of the UNC.
Asked to comment on reports that he is being investigated also for a transfer of $200,000 to a London account of Oma Panday, the wife of UNC Leader and former PM Basdeo Panday, John declined, saying his lawyers had advised him against saying anything on the matter. Oma Panday, whom to all records was unemployed, is reported to have a London bank account with 10 million dollars.
UNC leader Basdeo Panday said John's departure "would be an enormous loss to the UNC" and accused the PNM of trying to decimate the party.
Panday called on Police Commissioner Hilton Guy to condemn the leaks to the media about the police investigation into John. Basdeo Panday hopes an election could be called so he could put a hault to the numerous investigations into voter padding and corruption in the award of contracts.
Panday also described as sabotage last week's incident of falling ceiling tiles at Piarco International Airport. But all evidence to date points to poor workmanship on the 1.6 billion dollar airport expansion project.