By Curtis Rampersad and Abby Defour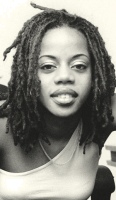 Bostic, 24, succumbed to her injuries at 9.30 p.m. on Sunday at the Port of Spain General Hospital.
Her death was confirmed yesterday by Corporate Communications Manager of the North West Regional Health Authority, Charmaine Codrington.
She showed small signs of recovery with medication that reduced swelling in her brain but remained unconscious and attached to an artificial breathing apparatus.
She survived for more than a week before dying on Sunday night.