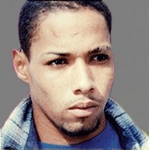 Lester Pittman
By Theron Boodan, Newsday TT
At 3.55 pm yesterday, the death warrant was read to condemned killer Lester Pitman at the Port-of-Spain Prison by Registrar of the Supreme Court, Evelyn Ann Petersen. The death warrant gave instruction that Pitman be hanged by the neck until dead on Monday at 6 am. Pitman was convicted of murdering Maggie Lee, Lynette Pearson and John Cropper on December 11, 2001. The reading of the death warrant to Pitman was a swift move by Attorney General John Jeremie, to keep good his promise earlier this week to resume hanging as part of Government's war against crime. Yesterday, Government sources warned that the AG was only prepared to stop the hanging of Pitman by a court order. It was also stated that no number of applications before human right bodies would stop him.
Ironically, Senator Angela Cropper, who lost her husband John, sister Lynette and mother Maggie in this heinous crime, is a death penalty abolitionist. She could not be reached for comment yesterday. However, top criminal attorney Israel Khan SC described Government's move yesterday by saying: "This is a war that the criminal elements are waging on society, and in a war, a country has a right to defend itself, and if you are at war, you cannot say that you do not believe in killing your enemies." Khan said that while he does not believe hanging reduces crime, he called for the law to cater for various degrees of murder, such as first, second and third. He also believes the death penalty should only be pronounced for first degree murders.
He said he supported the death penalty in relation to first degree murder on the sole philosophical ground that if a man commits a deliberate, heinous and atrocious murder — for example, if he takes a fee to execute a man, once he has a fair trial and due process takes place — he has forfeited his right to live and he should be hanged expeditiously. He believes that one day we may reach the utopia or a civilised stage in society where we could stop all execution for all murders, but not at this stage. On April 15 Pitman lost his appeal before the Appeal Court. In a contemporaneous judgment, Justice Stanley John affirmed the death sentence on Pitman, but ordered a retrial for Pitman's partner in crime Daniel Agard.
While Pitman does not have a petition before a human rights body, he has not yet exhausted his final appeal before TT's highest judicial court, the Privy Council in London. It is expected that Pitman's attorneys will move quickly tomorrow and over the weekend to file an appeal before the Privy Council and obtain an interim order to stop Pitman's execution. Since the mid 1990s, when Government moved to resume hanging, its decision was met with many obstacles from the Privy Council and two human right bodies with which the country had signed treaties.
The hindrances by the two human rights bodies prompted former AG Ramesh Lawrence Maharaj, in May 1996, to withdraw TT signatures from these two bodies — The United Nations Commission on Human Rights (UNCHR) and the Inter-American Commission on Human Rights (IACHR). However, the withdrawal only took effect on August 26, 1998, and May 26, 1999, respectively. In spite of the these obstacles, Government was successful in clearing the way for the hanging of gang boss Dole Chadee and eight members of his gang on June 4, 7 and 8, 1999, for the murders of a Williamsville family of four. The next month, Anthony Briggs was also hanged for the murder of a taxi driver.
Although TT has withdrawn from the IACHR, all those killers whose petitions were lodged with the commission before the application to withdraw, remained valid. Since then the Privy Council had made several rulings making it more and more difficult to carry out hangings in TT and other Commonwealth countries that still answer to the Privy Council. Pitman and his accomplice(s) had robbed, tied and killed the family of three at their home on Second Avenue, Cascade, on December 11, 2001. They were found guilty and sentenced to death by Justice Herbert Volney on July 14, 2004.