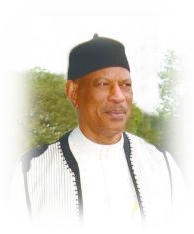 Newsday TT
Yasin Abu Bakr became leader of the Jamaat Al Muslimeen in the early 1980s. His first brush with the law came in 1985 when the Port-of-Spain City Corporation filed an injunction against the Jamaat to stop them from erecting a mosque on lands belonging to the Corporation at 1 Mucurapo Road, St James. Bakr defied the order and was sent to prison for 21 days for contempt of court by Madame Justice Jean Permanand. In that same year, Bakr lost one of his close lieutenants, Abdul Kareem, who was stabbed to death while in police custody in St James. Bakr was again the centre of attention in April 1990 when members of the Regiment and Police occupied a parcel of State lands at Mucurapo Road to prevent the Muslimeen from constructing a school building. He filed an injunction to keep the army and police off the lands.
His biggest moment came on July 27, 1990, when he led more than 100 Muslimeen members to stage a coup in Trinidad. He led a section which took over TTT and Radio Trinidad, while Bilaal Abdullah was in charge of others who held the then Prime Minister ANR Robinson and Government Ministers hostage at the Red House. After seven days, the insurrectionists surrendered and the hostages freed, but not after Diego Martin Central MP Leo Des Vignes was killed. About 24 persons were killed and more than $150 million looted and burned in Port-of-Spain and other areas. Bakr and 114 Muslimeen members were charged with murder, treason and other offences. But they never went to trial because they were freed by Justice Clebert Brooks on the ground that they were the beneficiaries of a Presidential Pardon. Although the Privy Council found this ruling was wrong, Bakr and his followers were never re-arrested.
Bakr filed a constitutional motion against the State for the destruction of buildings and other property at Mucurapo Road during the insurrection. He won the case and was awarded $2.1 million in damages which he received. The State also filed a constitutional motion against Bakr and Jamaat for damage to the Red House and Police Headquarters. The State was awarded $15 million in damages which still remains outstanding. In November 1995, Bakr and his group campaigned for the UNC in the general elections, taking credit for the UNC gaining control in marginal seats. In 2001 and 2002 elections, Bakr campaigned for the PNM, again taking credit for the party's success in marginal seats. Early this year, Bakr lost one of his close lieutenants Mark Guerra, cut down in a hail of bullets in the Waller Field area. Bakr, 62, a former policeman, has four wives and 14 children.