La Brea massacre suspect captured
The TTPS tweeted: "The suspect in the gruesome murders of four people on Tuesday at Sobo Village, La Brea, is held at around 9:10 a.m. (18.03.18) walking along a roadway leading out of St Albans Quarry, located 200 metres off the Valencia Stretch."
BONE-CHILLING. Blood-curdling. Horrific.
Newsday Editorial
March 16, 2018 – newsday.co.tt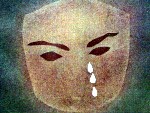 Mere days after the commemoration of International Women's Day, the nation is now coming to terms with a crime the nature of which sets a new low in our country.
Yet again, the case involves reports of a jilted lover — a man who felt the gruesome massacre of innocent people was a just reward for being rejected by a woman.
Continue reading La Brea massacre suspect captured →