By Sue-Ann Wayow
Aug 18, 2016 – trinidadexpress.com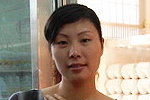 THE perception is that all ­Chinese people in Trinidad and Tobago have money and are therefore easy targets for thieves. The difference in language and culture may also be behind the increasing number of attacks on Chinese-owned business across the country, say Chinese businessmen who spoke with the Express yesterday.

They declined to give their names, but wanted to speak up in support of the Chinese businesses and residents reportedly under attack by criminals in Santa Rosa Heights, Arima. Last month, a 74-year-old Chinese man was beaten and left for dead at his business place at Pinto Road near the Pinto Road Police Post.
It was just the latest of a series of crimes in which Chinese nationals have been robbed, beaten or killed. In April, PC Anson Benjamin was shot and killed while responding to a robbery in progress at a supermarket in St Clements near San Fernando.
Full Article : trinidadexpress.com