Tue, 29 May 2007
LETTER TO THE EDITOR: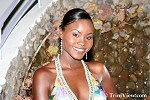 Good Morning,
My family and I were very disappointed in not seeing Miss Trinidad in the Miss Universe Pageant. Then to read it was lack of financing. It seemed untrue. So many people think Trinidad is a third world country and after defending it and spouting it's attributes not to mention it's an oil country and one of the better off islands… last night was very deflating.

If a sponsor could not be found for something as important as this what is going to happen to Carnival. The government should be very disappointed in themselves for letting this happen. It made Trinidad look very poor indeed especially when most of the other islands had representatives.
Unbelievable. I am still in shock.
Joanne