By Tim Collard
November 2nd, 2009 – telegraph.co.uk
Trinidad and Tobago News Blog
www.trinidadandtobagonews.com/blog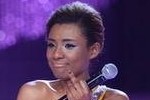 Yesterday The Observer reported an alarming row over a TV talent contest in Shanghai. One of the leading contestants, a 20-year-old girl named Lou Jing (pronounced Low not Loo), has attracted enormous opprobrium from all over the country. Some of the comments in the Chinese blogosphere are almost unbelievable. Sounds familiar, you might think. But the only allegation levelled at her is that she has dared to appear on television while being of mixed race, her father being a black African who was not married to her mother.

For a start, Lou Jing is extremely lucky to be alive. I thought I'd seen it all in China, but I've never seen an African/Chinese mixed race person there. You don't actually meet all that many people born out of wedlock at all. This is not, as the prissy blogosphere would have it, because of the superior virtue of Chinese maidens. It is because illegitimacy is so socially unacceptable that (at a guess) 99 per cent of such pregnancies are terminated. If the mother suspected that the pregnancy had resulted from an affair with a black man, I would have said until today that that figure was 100 per cent. And this 20 years ago! Lou Jing's mother is one extremely brave woman.
Full Article : telegraph.co.uk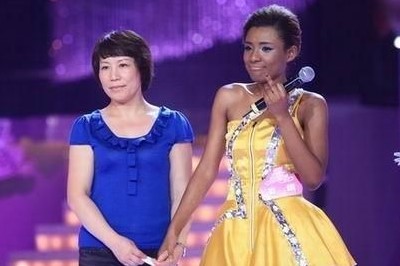 China's black pop idol exposes her nation's racism
By Stephen Vines
November 2nd, 2009
She is attractive, effervescent and has an appealing voice. But these qualities alone would not have made Lou Jing the most famous television talent show contestant in China and the subject of national debate in the world's most populous country. The reason they are talking about Lou is because she is black.
The 20-year-old daughter of a Chinese mother and an African-American father who left the country before she was born, Lou was a highly unusual entrant to Shanghai-based Dragon TV's Go Oriental Angel. Her appearances – she became one of five finalists – have provoked a storm of abuse on the internet, a rare debate on racism in the media, and a bout of self-examination in a country where skin colour is a notoriously sensitive subject.
Dragon TV initially had doubts about allowing Lou to perform, but then realised that her presence would do much to attract publicity for the show. But few executives can have expected the fury contained in many of the blogs and online posts that accompanied her performances. The internet is the only place in China where the public can express views with near-freedom – although they are rapidly cut off by an army of state censors if they stray into territory that attracts official disapproval. The huge online interest in Lou clearly does not fall into this category.
Full Article : guardian.co.uk
A short video clip of Lou Jing

A New Kind of Idol: Lou Jing
Lou Ching is an all-around normal and attractive 20-year-old girl from Shanghai who likes clothes, (presumably) boys, the mall and has big dreams of becoming a singing superstar. So big that in August she became a contestant on China's Let's Go! Oriental Angel, a televised talent contest much like our beloved American Idol. So what's the big deal? Lou is Black.
To clarify, Lou Jing is biracial. The product of an extra-marital affair between her Chinese mother and an African-American man, naturally the circumstances surrounding her birth make for great TV, which the show's producers have played up, and playing Lou in the process. A baby born out of an affair is hardly news in any country, but the simple fact that her mom slept with a Black man and Lou was born has made the girl the focus of a rapidly growing debate about what it means to really be Chinese. Lou's birth and upbringing in China, and pretty much her life until now, has been disregarded by many simply due to the fact that she has Black blood in her veins, something that I suspect would be different if her father was White. Naturally, she and her mother have their fair share of haters, some just displaying outright racism and disrespect towards both of them, hidden by the cloak of the internet.
Full Article : parlourmagazine.com
Seeing red over black angel
A half-Chinese, half-black young woman is making a lot of Chinese netizens mad. She didn't do anything. She just looks different.
One of the most popular comments is titled: "Wrong parents; wrong skin color; wrong to be in a television show".
Full Article : news.asiaone.com
The uproar really kicked off when a Shanghai newspaper published a libellous article suggesting her mother had cheated on her Chinese husband with Lou Jing's father.
"The newspaper has retracted the article and we are involved in legal action against them," said Lou Jing. "I tried to make sure my mother didn't see the article, but even though we got it removed from the paper's website and the major internet forums, it kept popping up elsewhere on the internet," she added. "I cried a lot."
Full Article : telegraph.co.uk
Heads-up to foreigners: "racism in China" is a cross-cultural conversation landmine
I guess this is one of those things that most foreigners in China discover sooner or later, though I didn't realize until recently that this is a sensitive nerve for a lot of Han Chinese (Han are the majority ethnic group in China at 92%). Apparently the idea that there could be racism in China is outright rejected by a lot of Chinese: "'Racism' is never in Chinese minds," says one commenter from Hong Kong. "We don't have racism issues." Yet multiple glaring, text-book examples of racism instantly and effortlessly spring to the minds of foreigners who've spent significant time in China. They've experienced or witnessed it for themselves, and they can't believe that anyone would seriously deny that it exists. The Mainlanders, however, are offended that a foreigner would even suggest it.
Full Article : chinahopelive.net
Appalling Racism
In case there's anyone here who doesn't already read ChinaSMACK, check out this post (although be warned, this is a good mood ruiner). The short version of the story is that a half-Chinese, half-African-American girl who was the product of an extramarital affair went on TV, and Chinese netizens went crazy. Some comments, of course, are supportive, but many of them are deeply, disturbingly racist.
We've discussed the question of racism before here, most memorably last spring, when we accidentally touched off a bit of controversy and earned the ire of famous Chinese blogger He Caitou. He told me repeatedly that there is "no racism in China." If you've lived in China, it's probably a phrase you've heard before.
There's no point in even discussing the question further; to my mind, anyone with a functioning brain can see that there is racism in China (just as there is everywhere else). What concerns me is the steadfast denial that such thoughts and feelings exist, even when presented with pretty damning evidence.
Full Article : sun-zoo.com
More Articles:
Shanghai 'Black Girl' Lou Jing Abused By Racist Netizens
Interview with Shanghai Black Girl Lou Jing
Chinese-Black Couple On Shanghai Metro
Trinidad and Tobago News Blog's URL for this article:
www.trinidadandtobagonews.com/blog/?p=1810