By Raffique Shah
January 23, 2019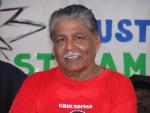 Prime Minister Dr Keith Rowley should thank the principals of Sandals for saving him from a fate worse than death. When the Butch Stewart-owned luxury resorts chain dispatched its CEO to announce its withdrawal from the three billion dollar (or whatever it would have cost) Tobago project, it provided a clean escape from infamy for the PM.

Like most informed observers and analysts—and here I exclude Rowley's political opponents—I am convinced that negative publicity was not the reason for the Sandals pullout. I think it was a simple case of the arithmetic, the "sums" as we used to say when I attended primary school, not adding up correctly. And if Sandals, which was not contributing one Jamaican cent to the capital cost of the project, lending only its name, or brand in business-speak, and instead, stood to make tens of millions of US dollars per year in management fees, calculated that it was not worth the while, think of the fallout for Rowley from irate taxpayers of Trinidad & Tobago had he ploughed their money into it.
It was a horror story waiting to unfold, so Sandals not only withdrew itself, but it rescued Rowley from shame, maybe political death, for which the PM should be eternally grateful.
To start before the beginning, coining my own phrases, there were already rumblings from the environmentalists over the site selected that were sure to end up in the courts, lasting months, maybe years, going all the way to the Privy Council in the UK. If the construction phase eventually got off the ground, unless Government hired a Chinese contractor with workers and managers from China, and maybe allowed illegal Venezuelans on the site, Rowley might have seen his dream resort when he was an old man, if he lived to see it.
Hell, it took what, fifteen years to build a scaled-down Scarborough hospital that is still not equipped to handle all Tobagonians' health problems. For 25 years or longer, government after government promised Tobago a decent airport terminal. Also, WASA has been working to rectify the island's water woes for decades and they have little to show for all the wells drilled and reservoirs upgraded.
Consider, too, the horrors of transporting construction materials and equipment from Trinidad to Tobago via a sea-bridge that is erratic at best, and non-functional all too often. Clearly, Butch Stewart saw an obstacle course lined with jeering, cantankerous 'Gonians and Trinis, mined with political booby traps, and decided he wanted out.
Still, if there was the prospect of a bonanza lying beyond the gauntlet, he might have still pursued Rowley's dream. After all, he must be one tough cookie to have built the multi-billion-dollar Sandals empire, the only Caribbean brand that has made its mark on the world stage…well, after Bob Marley.
But the sums just weren't adding up.
You see, the perception that a Sandals resort could act as a catalyst for Tobago's tourism sector, hence the island's economy, is an illusion. When Tobagonians know that they are constitutionally entitled to four percent of the country's annual budgetary expenditure, what motivation is there for them to want to work in the hospitality industry where one must work, not "lahay" on the job? Sandals' officials who visited the island on several occasions must have noted that aversion to work, the tendency to associate service with servitude.
This attitude must have partly informed their decision to steer clear of Paradise Lost. Such turn-offs would sully Sandals' reputation as the ultimate holiday experience, and negatively impact its attraction that spans the world.
If Paradise got lost somewhere back in time, all is not lost with tourism in Tobago, once we come to grips with the stark realities of the industry. It is seen as one of the growth poles of the global economy, contributing approximately four percent of GDP. The Caribbean has improved its share of the pie, attracting approximately 30 million stay-over visitors annually, 27 million cruise-line passengers. Tourist spend was estimated at US $37 billion in 2017, according to the Caribbean Tourism Organisation.
Two points to note: T&T is way down the ladder in tourist arrivals (412,000 in 2014) in contrast to many of the smaller islands: Aruba (one million, pop 165,000), the Bahamas (1.5 million, pop 395,000), Curacao (450,000, pop 160,000), St Maarten (500,000, pop 40,000).
Per capita, these destinations, and others, are way ahead of T&T, and if one extracts Tobago's numbers, they are grimmer (I heard someone say international arrivals for this high season thus far was around 24,000). Sandals cannot magically multiply those numbers, nor can the airport and sea-bridge facilities shoulder most of the blame. Many hoteliers keep whining over their plight of low occupancy, but do nothing to upgrade or promote their businesses.
The second point I raise is this: given our heavy dependence on imported goods, especially food and beverages, we are a prime candidate for leakage of foreign currency generally, but especially in tourism. Several studies have shown where and how small island developing states lose an average of 65 cents on every dollar earned.
Had the Sandals Tobago deal been sealed, the resort would have had to pay the parent company hefty fees, in US dollars, for use of name and management of the facilities. It would also pay, in foreign currency, the salaries of all management and other personnel hired by Sandals. Similar contracts exist with Hyatt and Hilton International.
So while there is nothing wrong with pursuing tourism, especially in Tobago, we must be mindful of the many pitfalls in the industry. Losing Sandals may well be a blessing undisguised: let the private sector own and operate such enterprises.