Hurricane Ivan Advisory
National Hurricane Center Miami Fl
10 AM CDT TUE SEP 14 2004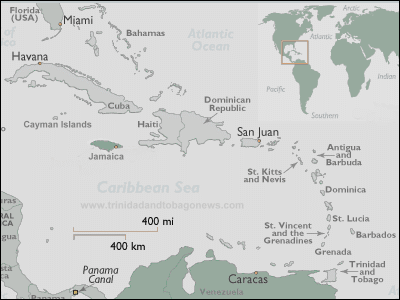 Updated regularly: Satellite image of Hurricane Ivan


cimss.ssec.wisc.edu/tropic/real-time/atlantic/storm/storm2.html
Graphic by Naval Atlantic Meteorology and Oceanography Center
...Ivan weakens...But remains an extremely dangerous hurricane in the southern Gulf of Mexico...
A hurricane warning remains in effect for the Cuban provinces of Pinar del Rio...Havana...City of Havana...And the isle of youth.
At 10 am CDT...1500z...The Mexican government has downgraded the hurricane warning from Tulum to Progreso on the Yucatan peninsula to a tropical storm warning.
A tropical storm watch remains in effect for the Florida Keys from the seven mile bridge westward...Including the dry Tortugas.
A hurricane watch remains in effect for the northern Gulf of Mexico coast from Morgan city Louisiana eastward to St. Marks Florida...Including greater new Orleans Louisiana. A hurricane warning will likely be required for a portion of the watch area this afternoon.
At 10 am CDT...1500z...The center of hurricane Ivan was located near latitude 23.4 north...Longitude 86.2 west or about 435 miles...South-southeast of the mouth of the Mississippi river.
Ivan is moving toward the north-northwest near 8 mph...And this motion is expected to continue over the next 24 hours.
Maximum sustained winds have decreased and are now near 140 mph...With higher gusts. However...Ivan remains an extremely dangerous category four hurricane. Fluctuations in intensity are common in major hurricanes and are expected over the next 24 hours.
Hurricane force winds extend outward up to 100 miles from the center...And tropical storm force winds extend outward up to 260 miles.
The minimum central pressure measured by an air force reserve unit reconnaissance aircraft was 932 mb...27.52 inches.
Rains in Cuba will be diminishing today.
Repeating the 10 am CDT position...23.4 n... 86.2 w. Movement toward...North-northwest near 8 mph. Maximum sustained winds...140 mph. Minimum central pressure... 932 mb.
For storm information specific to your area...Please monitor products issued by your local weather office.
An intermediate advisory will be issued by the national hurricane center at 1 pm CDT followed by the next complete advisory at 4 pm CDT.