Tag Archive for 'Crime in T&T'
Page 3 of 20
By Raffique Shah
May 18, 2014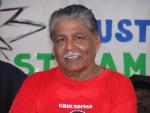 Maybe he does not realise it, but by his untimely utterances and seemingly panicked posturing, National Security Minister Gary Griffith is fuelling fear among the populace.
Last Friday, according to news reports, rumours of an imminent coup triggered a virtual self-evacuation of Port of Spain, leading to the early closure of some businesses and traffic jams on roads leading out of the capital city.
Continue reading 'Rumours of War, Weapons of War'
By Raffique Shah
May 11, 2014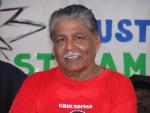 After all the tears and anger and outrage and tributes and exhortations, what do we do? Dana is dead, gunned down gangland-style, making for good copy for a week or two, but what after that?
The politicians shed buckets of tears and scream: her death must not be in vain! The police vow to leave no stone unturned in their quest to bring her killers to justice. The preachers say she was an exemplar, her colleagues-in-law deem her irreplaceable, her friends say only good things about her, and her extended family mourns in a dignified manner.
Continue reading 'Dana's death in vain'
CONSPIRACY
By Jada Loutoo
May 08, 2014 – newsday.co.tt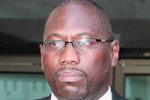 DIRECTOR of Public Prosecutions (DPP) Roger Gaspard, SC, says he is of the "unflinching view" that there is more than sufficient material in the ruling of High Court Master Patricia Sobion-Awai in the Jamal Sambury assault claim against the State to warrant a criminal investigation of conspiracy to pervert the course of public justice and conspiracy to defraud the State of Trinidad and Tobago.
Continue reading 'DPP Orders Probe into Prison Litigations'
Speculations continue in the aftermath of the killing of Attorney, Journalist and Law Lecturer Ms Dana Seetahal as a stunned nation continues to reel from the shock of her death.
Police reports now show that the weapon, which would have used the caliber of ammunition shells found on the scene, is used mostly by military personnel.
CCTV camera footage is being scoured at this time but it is being reported that the Wingroad vehicle used in the killing may have been fortified with bags of cement to prevent it from moving should she have attempted to ram the vehicle after it blocked her access.
Continue reading 'Gov't $2.5M Reward, Amber Alert following Seetahal's Murder'
By Nalinee Seelal
Monday, May 5 2014 – newsday.co.tt
AS PROMINENT Senior Counsel, Dana Seetahal, became a statistic in the country's continuing grim murderous run yesterday, her assassination has triggered an emergency meeting of the National Security Council (NSC) for today and the posting of a million dollar reward for her killers, while police are reportedly examining video footage taken by someone who came close to the scene while the crime was in progress.
In addition to summoning the meeting of the NSC, Prime Minister Kamla Persad-Bissessar revealed yesterday she had spoken with the Honourable Chief Justice Mr Justice Ivor Archie, and they have agreed to meet, "in order to devote attention to necessary reforms in the criminal justice system and security issues connected there with." (SEE PAGE 5)
Continue reading 'ASSASSINATED'
Dana Seetahal, SC was assassinated around 12:05 a.m. while driving through Woodbrook.
Ms Seetahal was just minutes away from her One Woodbrook Place home when she was gunned down in Woodbrook just after midnight this morning.
Concerned residents of the area reported hearing an "explosion" of shots and called the police who arrived 15 minutes after the shooting to find Ms Seetahal's lifeless body slumped over the driver's wheel, her foot still on the brake pedal.
Continue reading 'Dana Seetahal Murdered'
By Raffique Shah
May 04, 2014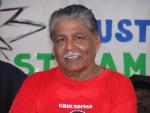 Does anybody remember or know what happened with the scandalous "Section 34" issue? I recall that in the euphoria of the 50th anniversary of Independence, on August 31, 2012, some powerful person had that section of the Administration of Justice Act surreptitiously proclaimed, thereby opening a gateway to immunity (well, almost) for persons charged with corruption in the Piarco Airport matter.
Continue reading 'Another scandal we'll forget'
STRANGLED
By Janelle De Souza
Tuesday, April 15 2014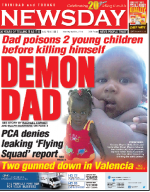 SENIOR Forensic Pathologist Dr Valery Alexandrov yesterday revealed that Keanna Mayers and her brother Omari, were strangled and not poisoned as was initially thought. Alexandrov came to this conclusion after autopsies were done at the Forensic Science Centre St James.
In a brief interview, Alexandrov told Newsday "out of an abundance of caution", he also sent tissue samples for a toxicology test to find out if poison was involved.
Continue reading 'DAD STRANGLED TWO KIDS'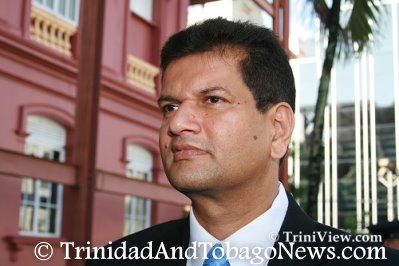 By Shaliza Hassanali
March 30, 2014 – guardian.co.tt
Tourism Minister Chandresh Sharma is under investigation by the police for the assault of his former girlfriend. Sacha Singh, the managing director of AMS Biotech Security Concept and AmSure T&T Ltd, who is in her late 20s, met with officers of the St Joseph Police Station on Friday at her Piarco business and gave a statement of Sharma's alleged physical abuse during an altercation on March 12 at Grand Bazaar. Though a police investigation into such a matter can take as long as six months, the Sunday Guardian learnt that because of the high-profile nature of the matter it is being fast-tracked. ASP Joanne Archie, public information officer of the T&T Police Service, yesterday confirmed that an investigation was being conducted by the police against Sharma: "Statements were recorded and the investigation is in progress."
Continue reading 'Police probing Chandresh for assault of ex-girlfriend'