By Dr Selwyn R. Cudjoe
August 01, 2022
PART III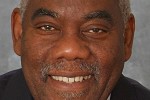 On Friday, July 21, 2021, around 1.30 p.m., PM Keith Rowley was preparing for his golf game when a senior golf services coordinator sustained an ankle injury from a golf cart he was driving. Nothing untoward seems to have happened to the woman. An hour later, Rowley confirmed, "While I was playing golf I heard from my lawyer that the woman was taken to the hospital, was checked out and cleared to go… Nobody was 'run over'." (Express, October 27, 2021).

Everything looked above board. Accidents do happen, but I couldn't help but wonder if Eric Williams, ANR Robinson, Patrick Manning or any senior ser­vant, for that matter, would be seen playing golf on a workday. Maybe work had ceased at noon and golf was the PM's only respite. Perhaps such recreational activity is acceptable. It might have been that Rowley was working very hard to solve the crime problem and needed a break from his official duties, but it was difficult to countenance such a divergence, on a workday, especially in light of the fact that Trinidad and Tobago, in his words, is "a violent society" teetering on the brink of social breakdown and violent crime is a "public health" hazard.
There can be no doubt that the introduction of petro dollars in the 1970s (financial capital) began to deplete our social and moral capital, and that the introduction of the shift system at primary schools led to the deterioration of discipline in our pupils. And, as the prime minister correctly averred, the introduction of firearms in the wrong hands has exasperated the situation.
Much of the breakdown in the social order happened under PNM's watch. It's unfortunate that the various bodies within the party ­never sat down to discover what went wrong within our society. While the PNM Women's League has been vociferous in defending their leader, it has never had a conference or a consultation on parenting, poverty, scholastic achievements, or any of those topics that go to the heart of what ails the society.
Rowley does not really possess a coherent view of his society. Or, if he does, he has never outlined it to the nation. In fact, he is betrayed by his own gifts. His followers generally laud him for his ability to speak extemporaneously. Indeed, preparing a thoughtful analysis of where we are has never been his forte. With power comes responsibility. With leadership come distinct obligations. Angela Merkel, the former chancellor of Germany, was one of the most successful leaders of the 21st century. A star student in mathematics and Russian, she studied physics at Leipzig University, earning a PhD in quantum physics. Like our prime minister, she is a natural scientist who ended up being an important ­political leader.
How did she do it?
In the words of Christine Lagarde, president of the European Central Bank and former managing director of the International Monetary Fund (2011–2019), she was "measured, methodical, and well-tempered".
Lagarde suggested that Merkel was especially skilled at practising the "Four Ds of leadership: diplomacy, diligence, determination, and duty". In diplomacy, she sought "cooperation rather than confrontation", collabo­rating with her opponents, even when she disagreed with them.
She was diligent. She was always "the best-prepared person in the room… She works methodically and patiently through a problem, splitting it into its various parts, weighing up pros and cons, and crafting a solution step by step, bit by bit".
Merkel is also a determined person. "Her objective is always to reach that all-­important compromise which, by definition, leaves everyone a little bit dissatisfied but vastly better off. That spirit has helped us shape our world, especially over the last decade."
Lagarde says determination, diligence and well-tempered diplomacy would have been insufficient unless Merkel possessed and cultivated a sense of duty. Every day, Merkel drew her strength from a "deeply felt sense of duty to her people" and what she called "matters of the heart" ("Angela Merkel–Striking the Right Note on Leadership", August 31, 2019).
In terms of sheer natural intelligence, Rowley stands among the top three prime ministers of our country. However, he has failed to apply himself fully to his tasks and get the job done. He may have become disenchanted with his job or become so filled with hubris that he can't be bothered to devote the sustained time and attention that his job requires. In other words, he hasn't taken up his duty as seriously and assiduously as he should.
Many countries fail because of the lack of purposeful leadership. Recently, Haiti and Sri Lanka have proven that the absence of proper leadership leads to devastating consequences. Violent gangs rule Port-au-Prince, and the people of Sri Lanka had to remove its political leadership by force.
Rowley must be more responsible. He is the parent-in-chief of the nation but absents himself from the island for three weeks without accounting to the public why he was away for so long or why he missed the 26th Commonwealth Heads of Government Conference in Rwanda. Saying that he was gone for medical reasons is not good enough. Isn't that the sign of an errant parent-in-chief? Leaders must always be respectful of the obligations that inhere in the social contract that binds nations together.
John Wooden, a United States basketball coach, suggested an approach to life and leadership. He warned: "Talent is God-given. Be humble. Fame is man-given. Be grateful. Conceit is self-given. Be careful."
In spite of his obvious talents, Rowley needs to attend to his duties in a humble manner. It might also be wise for him to practise Lagarde's "Four Ds" of leadership.